Adele is not one for half-hearted statements, after her comments earlier this year about how she wanted to shoot someone after having to pay tax for her debut album 19 and not wanting to play stadium shows because she wanted to get drunk with her mates in the park, the Someone Like You singer has now said that she's upset for having to quit smoking.
The singer, who has been suffering from a string of illnesses this year has been forced to quit her nicotine habit and she's not happy about it.
Adele, 23, insists that it's not smoking that has caused her health problems but it was more about her constant chatting that strained her voice.
"Smoking is not the reason I got laryngitis – it was because I was talking too much," she told The Sun. "I damage my voice offstage, not onstage. Onstage I am fine as apparently I am technically great, but when I talk I damage my voice big time. I have got screwed into giving up smoking."
The singer, who has been forced to cancel 10 shows in the US following her illness also added: "If I wasn't a singer I still would be smoking 25 a day. Smoking is my favourite thing to do in the world, I am gutted I have had to give up"
She also added: "But I have been tough – no patches, no gum, no hypnotism. It f****** sucks."
Oh Adele…
Adele and her year of glory so far…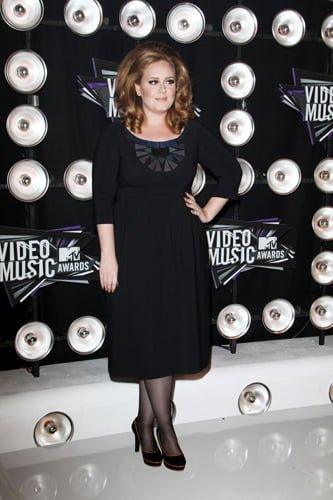 Adele performed Someone Like You at this years MTV Video Music Awards.