Before they were famous: The 20 Funniest and Cutest Celebrity High School Yearbook Photos
Usually, people tend to be embarrassed whenever they see pictures of themselves as teenagers. Pimpled faces, ugly clothes (that were totally cool back then apparently), an overall awkwardness… However unearthly good-looking your favorite movie stars of musicians might be, they too were once insecure adolescents. Check out thirty of the most remarkable yearbook photo's from world famous celebrities before they were famous!
Tom Hanks (July 9, 1956)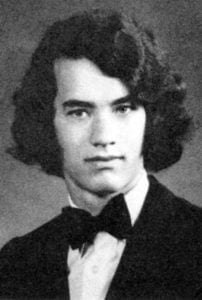 Graduated from Skyline High School in Oakland, California.