'10 Years Ago A Leak Was Deadly For A Record' Fall Out Boy On New Album American Beauty/American Psycho
Leaked albums before the official release date is an issue that many artists have to deal with these days, and some of the latest victims that have had to face having dodgy copies of their work surface online ahead of schedule are Fall Out Boy, who were due to release their brand new album American Beauty/American Psycho on January 20.
But, despite the situation no doubt being extremely annoying for all involved, the band's bassist and singer Pete Wentz insists that the band realise that this is just the way things are in the music industry right now and that they aren't particularly bitter about it all.
EntertainmentWise caught up with Pete and drummer Andy Hurley this morning, ahead of their album launch gig this evening and despite fans waiting patiently for months, Wentz insists that when things like this happen you just have to deal with them. And that's exactly what they did – ahead of next week's release, the group streamed their album one song at a time, via their Twitter page.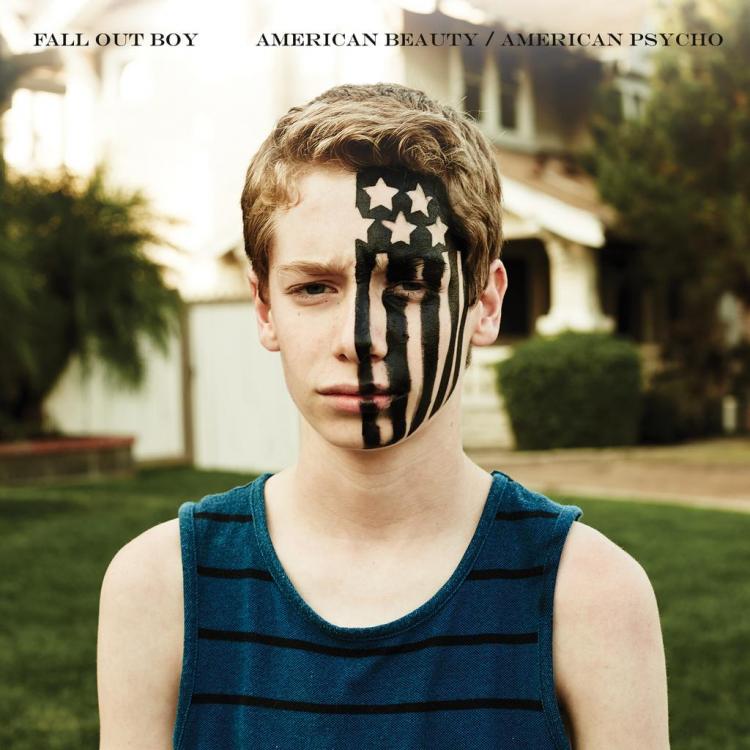 Fall Out Boy have streamed their new album ABAP online (Packshot)
Pete told us: "They leaked it [the album] and it was really terrible quality, so we were like 'ok, let's leak it ourselves'. I think it makes sense – if people like the record then it'll help it, but you couldn't have done that 10 years ago. 10 years ago a leak was deadly for a record."
When asked whether they would ever go down the U2 or Beyonce route and surprise release an album, so as to not have this problem in the future, Pete admitted that their 2013 album, Save Rock and Roll was a bit of a shock, because it came immediately after the band had been on a hiatus for a few years.
He said: "No-one really knew that we were a band again, so it [Save Rock And Roll] was kind of a surprise release." Pete also added of figuring out new ways to get your albums out there: "It's really, really hard to do that because kids are fast forwarding everything on their DVRs – the internet has made everyone into little, tiny detectives. The people that don't really care about music are the ones that are doing the leaking, but music is the thing that we care about and it's what we do. Beyonce did something completely different – the way she put out every video I was like 'that's cool and that's something I've never seen before.'"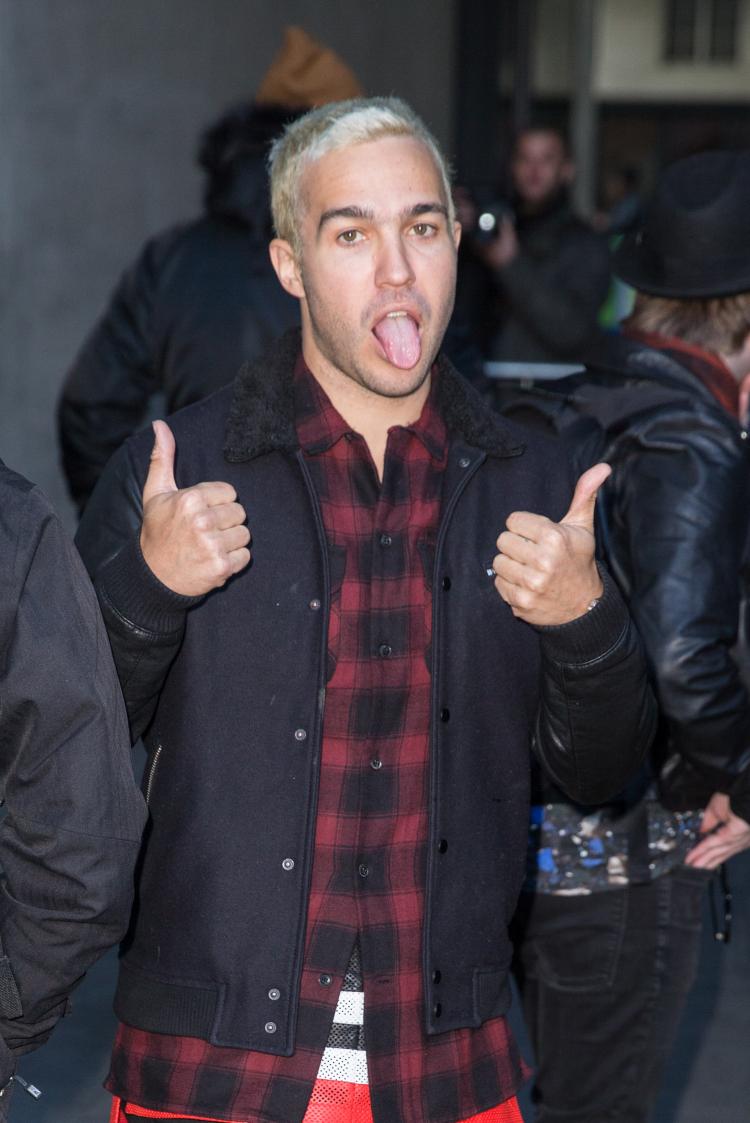 Pete insists music streaming will probably be beneficial to new artists (WENN)
Another debate that people are always talking about is whether or not artists should follow in the likes of Taylor Swift's footsteps and pull their entire back catalogue from streaming sites like Spotify, because it's not fair on the musicians. However, Wentz insists that again, this is just another instance where you have to go with the flow, because whether some artists like it or not, there is a market for streaming out there.
Pete told us: "The Spotify debate is very complicated because it's what songwriters are being paid, it's what performers are being paid, there's a debate to be had about that. All the streaming surfaces have to figure out how to fairly pay the artists, which means the label are probably going to have to take less money because they take a lot of the money."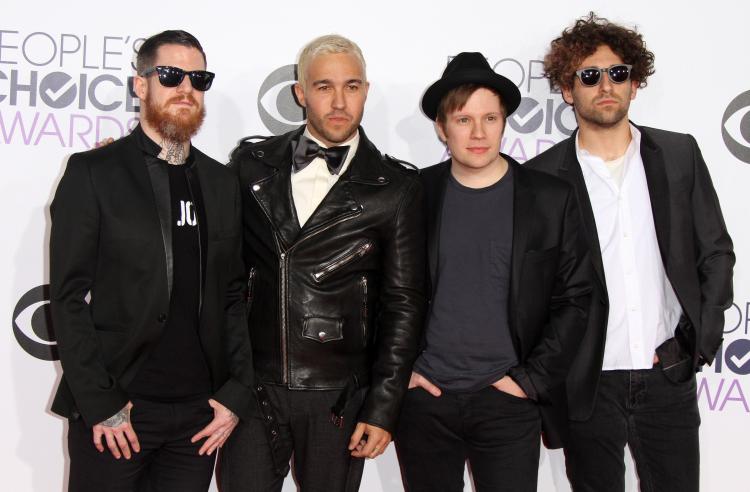 Band's album is released on January 20 (WENN)
He then continued: "But, in general, if you're saying that you're against streaming and stuff it's a little bit like you're the last caveman outside refusing to believe fire has been invented and you just hang out in the cold. It's fine, it's just ignoring the reality. There's a large population of people who want their music delivered that way.
"It's always interesting when new and old businesses shift, because for a while everyone was saying VCRs are going to end the entertainment industry. I think it's important and will actually help new artists be heard to be on streaming surfaces. They just have to figure out how they're going to compensate it," Wentz added.
Fall Out Boy's new album will still be released on January 20 and the band will be playing a special album launch gig in London this evening (January 14). Stay tuned for our full interview with the band.