10 Unbelievable Pictures Of Kim Kardashian's Butt
Kim Kardashian's famous for two major things, her sex tape and that butt. Yes she's now the matriarch of a multi-million dollar business and wife of Kanye West, but we all know if it wasn't for those two things, we wouldn't know who she is.
The mum-of-one is currently on holiday in Mexico and in praise of her "lady lumps" shared two snaps of her rather generous derriere.
The star tweeted earlier this week that she misses her "skinny days," but we think she's got the body of a goddess. It's actually hard to believe that rump is real, just look at it. Kim, over the years has insisted she's all natural in the booty area and even went under an X-ray to prove she doesn't have butt implants.
Hitting back on Twitter she said: "I'm seeing all these nonsense tabloids claiming I have butt implants-injections. Get a life! Using pics of me 15lbs skinnier (before I had my baby) comparing to me now! I still have weight to lose.
"Anyone who has had a baby knows how hard it is to lose weight (especially the last bit of weight) & your body totally changes! Making fun of me pregnant & making fun of me trying to lose weight now shame on you. I'm not perfect but I will never conform to your skinny standards sorry! Not me. And BTW I've lost a lot so far & I'm proud of that! Don't give young girls a complex!"
Kim's pretty proud of her famous butt, litering her Instagram account with some sizzling snaps of her shapely behind. So to celebrate big butts everywhere, check out Queen of the Belfie's, Kim Kardashian's hottest snaps.
1. Work it out girl
2. The ultimate f*** you 
3. Gravity defying rear end
4. Wowzers 
5. Just a little side cheek 
6. Out of the water, back 
7. Acting like she doesn't know 
8. Mermaid!
9. She loves a good over the shoulder
10. Double trouble
All hail Kim Kardashian, queen of the belfie!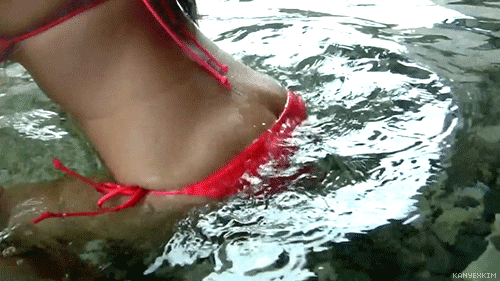 Read more at https://web.archive.org/web/20140720004039/https://www.entertainmentwise.com/news/154756/10-Unbelievable-Pictures-Of-Kim-Kardashians-Butt-Is-She-Queen-Of-The-Belfie#yx1KHsKO5zIgaco8.99